One trend that doesn't seem to be going anywhere is that of the Naked Wedding Cake, aka The Victoria Sponge Wedding Cake. It is one of my favourites to make thanks to its simple design that creates a delicious result.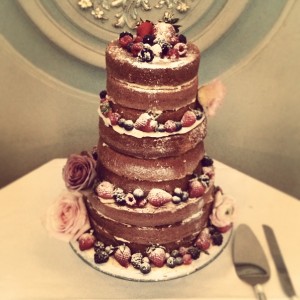 We fill our cakes with a raspberry jam and vanilla buttercream. The most popular fruits used to decorate it are strawberries, raspberries and blackberries and we always recommend popping a few flowers on to the cake too!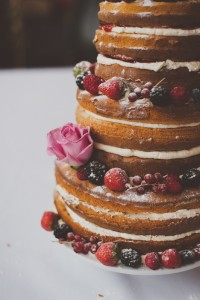 The cakes are usually finished off with a generous dusting of icing sugar. Picture perfect and delicious too – a perfect combination for any event.