Every now and then I like to do a little giveaway for our followers on social media, and this time I thought I would put together a little kit of items to help you make some chic black and white cake pops.
The prize contains
-black candy melts
-white candy melts
-black sticks
-white sticks
-black sprinkles
-white sprinkles
-cellophane pouches and twist ties to package your pops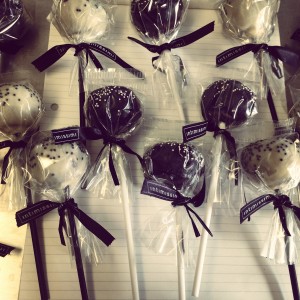 I will send you enough of each item to make at least 30 cake pops. We will also send the winner a recipe sheet showing them a step-by-step guide on how to make their cake pops!
All you need to do to enter yourself for the giveaway is:
Twitter: RT the message and follow @cupcakes_london
Facebook: Share the post & make sure you "like" our page
The winner will be announced on Monday 16th March
Good luck xx