Earlier this year we were asked to deliver cupcakes to a number of travel media agencies on behalf of Azamara Luxury Cruises to celebrate their 1st birthday.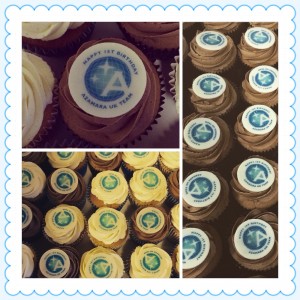 Each box contained a mix of chocolate and vanilla cupcakes, all topped with a "Happy 1st birthday" logo graphic.
Happy 1st Birthday Azamara!