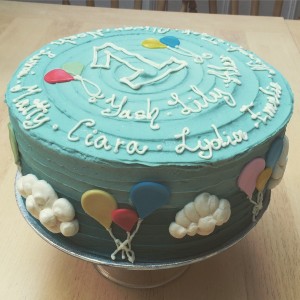 As as many of you know, as well as Crumbs Couture, I have another baby, a 1 year old little boy called Yash.
Last year, as we awaited the arrival of our little guy, we joined a group of equally bewildered parents-to-be for a weekend of antenatal classes. A year later we grouped together to hold a joint first birthday party for our bubbas.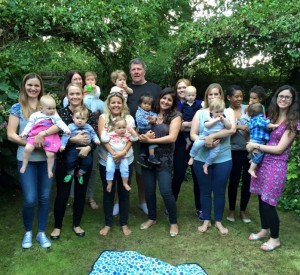 Thanks to the wonderful Stef for creating this beauty of a cake. Amazingly she was able to pipe all 12 names on to the cake.
It it was utterly delicious!
Harpreet xoxo