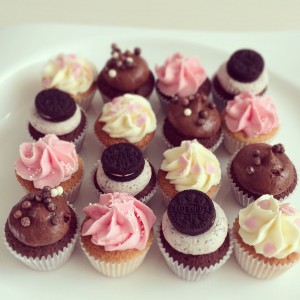 Earlier this month we were asked to provide cupcakes for the London Wedding reception of Inpreet and Greg, who had their celebrations at the gorgeous Adelphi Suite of the Hilton Waldorf in Aldwych.
Their cupcakes were arranged on a stand in the lobby and were nestled among delicious sweet treats that were displayed in jars.
Congrats Inpreet and Greg!