"Down with Marzipan!"
"We hate fruit cake!"
"Long live buttercream"
If you could ask me to dream up my perfect wedding cake, it would be a little bit different, extremely pretty and be the sort of cake that makes you forget where you are and have a bit of a daydream for a few seconds. As you know, we are not fans of fondant covered wedding cakes in our bakery, and this wedding cake that we have created is just perfect for all of you couples who are after something a little bit different for your big day.
Layers of delicious sponge, ombre effect buttercream and ganache drips form the 4 tiers of the cake. But do you think we stopped there?! OHHHHH NO. We then decided to add macarons (round and heart shaped ones), meringues, donut-shaped cookies, roses and marshmallows.
This cake has caused such a story on Social Media. Not only is it a big cake, but it has proven to be a big hit.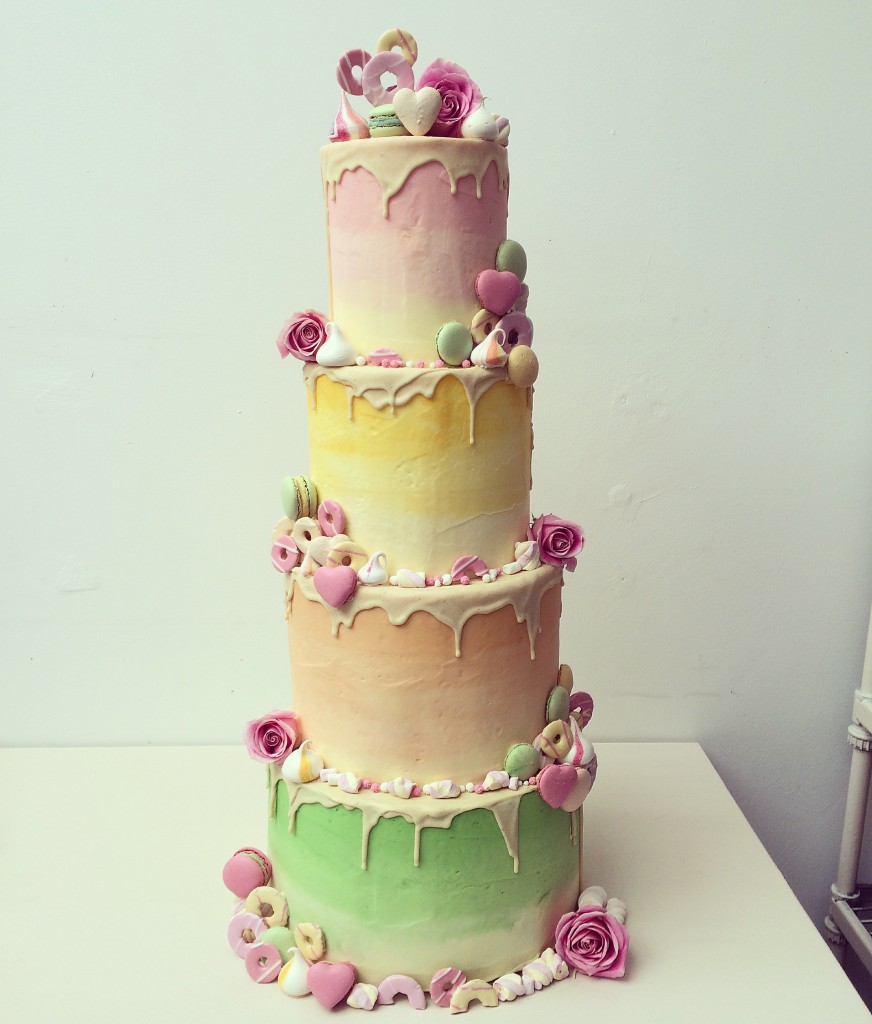 This particular cake was 6, 8, 10 and 12 inches in diameter, and very tall. If you are interested in having a cake such as this for your wedding, please get in touch!
Happy baking
Harpreet