On Friday Stef totally went to town to make an Oktoberfest themed cake for the wonderful Laird's birthday. I personally love everything about Oktoberfest. Beer, pretzels, sausages (lederhosen?!); what is not to love?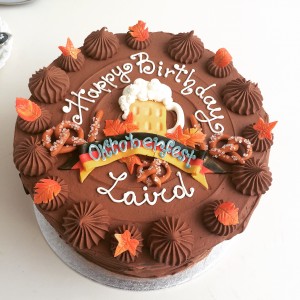 So when I saw this cake, it took my breath away. Imagine all of the above, combined with cake, ganache, buttercream and chocolate! This cake is my dream come true!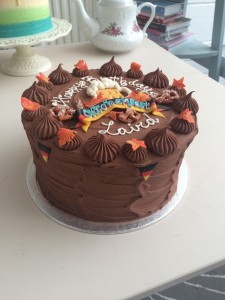 Happy birthday Laird! We hope you had a great day!
Harpreet xoxo