A few weeks ago we were sent an e-mail from Fiona at Linklaters requesting cupcakes for an event that was being held at the Hilton London Bankside. This e-mail put a smile on my face ; attached to the text was a familiar logo, that of the law firm I used to work for.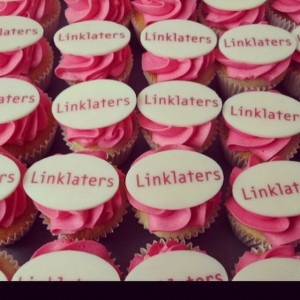 This order was rather special to me as I felt as though it was a lovely partnership between my "previous life" as a corporate solicitor and my current role as a baker.
I hope you all enjoyed your cupcakes!
Harpreet xoxo