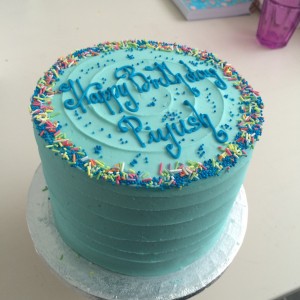 Last week Monica got in touch to ask us to make a cake for her hubby Piyush. Cakes for men can always be a little tricky. They deserve maximum yumminess, but without all of the frills and fuss of a girlie looking cake.
We decided to keep it simple. After all, who doesn't like sponge, buttercream and a few jazzy sprinkles?!
Happy birthday Piyush! I hope you had a fab evening with your family.
Harpreet xoxo