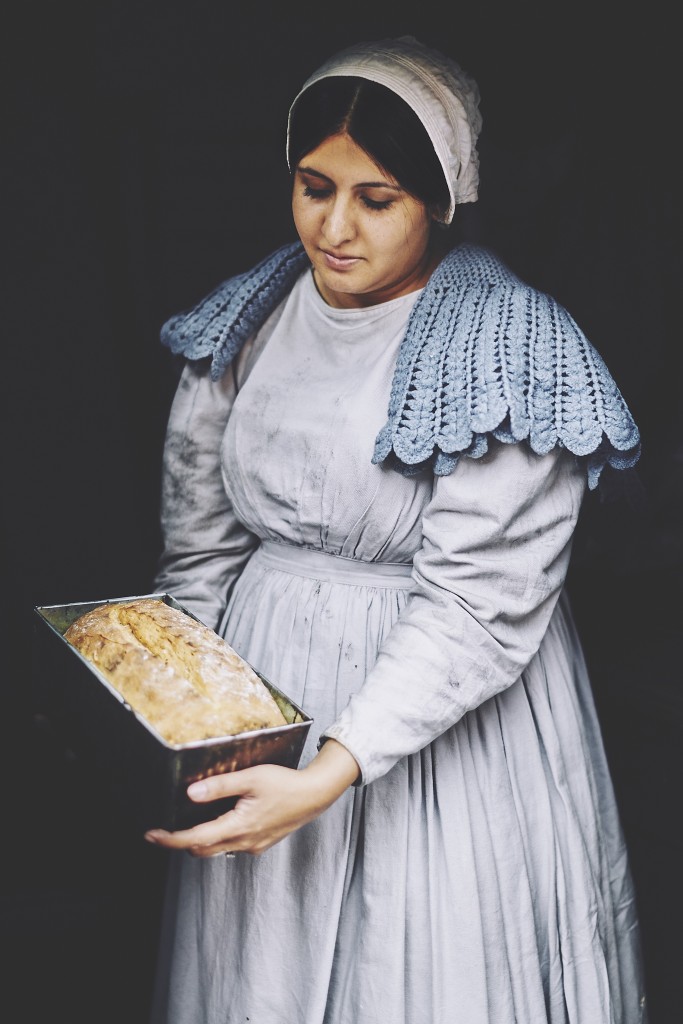 This week's episode shows us travel back in time to the 1870s where we were working in an urban bakery. Coal-fired ovens, no machinery and a small stuffy space. What could possibly go wrong?!
Filming began in the evening and we were sent home after 10am each day, exhausted and with our faced covered in coal residue. We were definitely not happy bakers.
In all fairness, it could have been much worse. Our bakery did not have sulphur fumes or rats. We were allowed breaks. At the end of each shift, we got to return to a hotel. Had I been experiencing life as a Victorian baker in the 1870s it's quite certain that I would not have been in an urban bakery such as ours. Not only was I not strong enough to lift and mix the dough, I was physically tiring out quite easily. I suppose that is what happens when you film a show a matter of months after having a baby!
Highlights of today's episode:
The ridiculous bustle. No, my real bum isn't that big!
The smell of the wondrous peel we had to work with for the London Buns
Treacle on bread.
Enjoy the show!
Harpreet xoxo