Last week we had a request from the lovely Lily, for us to make a Frozen Fever themed cake for the 4th birthday party of her daughter Alice.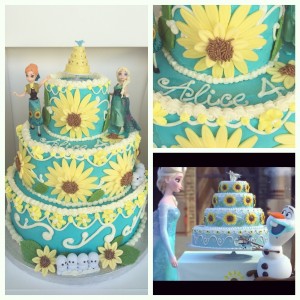 This cake was lots of fun to make and I really liked our interpretation of the cake that featured in the movie.
I hope you had a great party Alice!
Harpreet xoxo